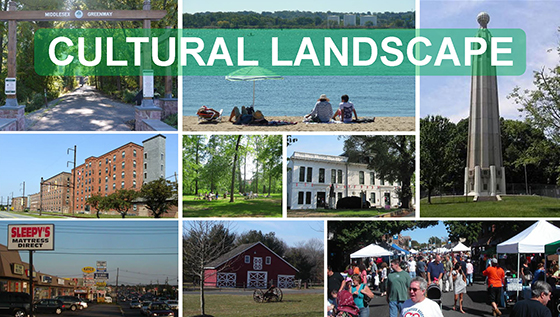 Middlesex County, NJ is in the process of developing their Destination 2040 Strategic Plan, which will help to guide growth and development in the county moving forward. As an early Strategic Plan implementation activity, the Middlesex County Office of Planning, in partnership with the Alan M. Voorhees Transportation Center (VTC) at Rutgers and the Center for Urban Environmental Sustainability (CUES) has completed a technical update to the County's existing Open Space and Recreation Plan (Open Spaces.) This plan was adopted by the Middlesex County Planning Board on February 8, 2022.
We are currently in the process of finalizing a comprehensive Cultural Landscape and Ecosystems Service Plan (Nature and Place.).
The Nature and Place. Plan will be the first of its kind in New Jersey. It represents an innovative approach to regional planning that acknowledges and embraces the interrelationships between human-wellbeing and landscape. The plan will be a key component of the County's efforts to enhance environmental and community resilience. In addition to addressing resilience, the plan will help to define the cultural landscape identity of Middlesex County. The Landscape plan will be used to guide land use and economic development decisions while capitalizing on ecosystem services and the other contributions the landscape of Middlesex County can provide. It will serve as a flexible decision-making framework for sustainability, resiliency, and equitable planning.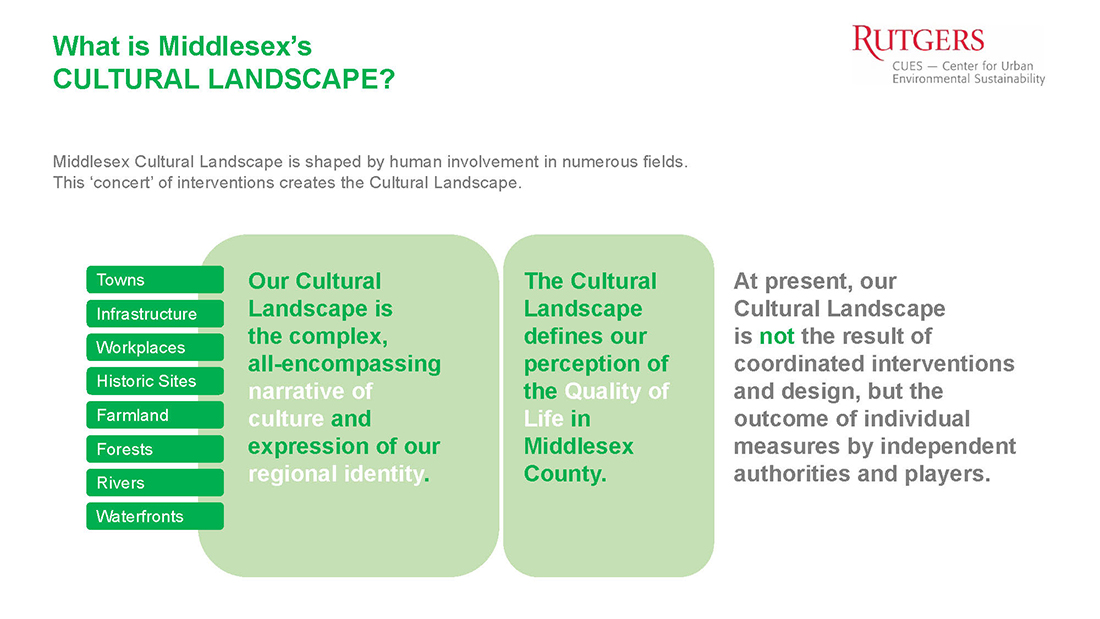 ---